Categories
Join the Children's Mental Health Week assembly 2022

Rachel Strom
Head of School Support
Children's Mental Health Week returns for 2022 from 7th-13th February, with the theme of 'Growing Together'.
We're really proud to be supporting the incredible charities Place2Be and BAFTA Kids to bring you a free assembly at 8am on Monday 7th February. This year we'll be hosting two versions: one for primary pupils, and one for secondary pupils.
The primary assembly features special guests Lindsey Russell from Blue Peter and Oti Mabuse from Strictly Come Dancing. Television presenter Emma Willis and actors Kia Pegg and Kit Young will be joining the secondary assembly.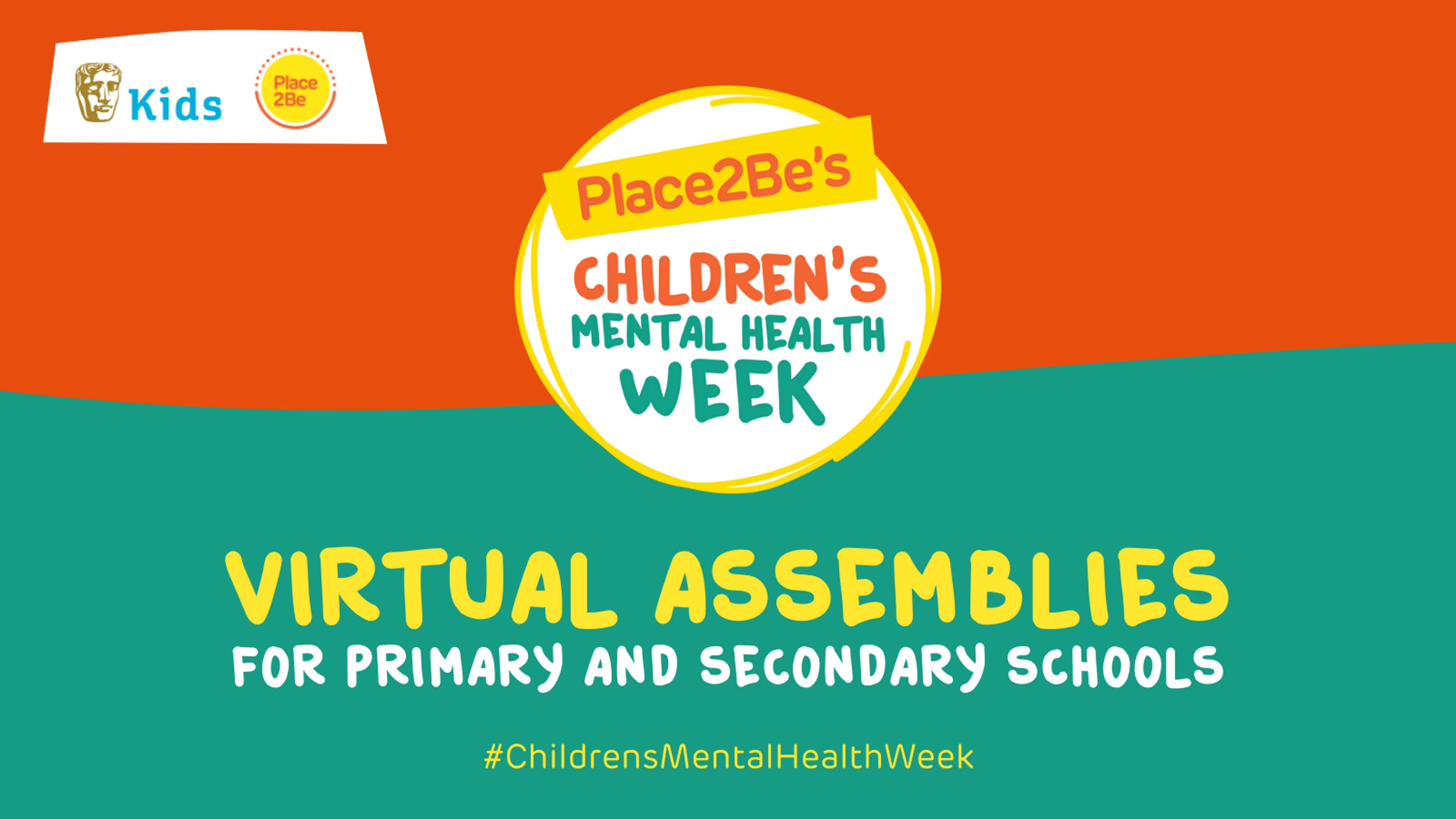 Check out the work of our partner Place2Be
The virtual assemblies kick off a week of activities and events to shine a spotlight on the importance of children and young people's mental health. Place2Be, which does incredible work all year round, has created some wonderful resources to help families and schools take part.
During Children's Mental Health Week, Place2Be is encouraging everyone across the UK to get involved through a series of activities, including: an interactive map of events across the country, a dress up day 'Dress to Express' to encourage children to express their personality, free school learning resources and a social media campaign on the theme of Growing Together. For more information, head to childrensmentalhealthweek.org.uk
An exciting opportunity from our friends at BAFTA Kids
During the assembly, BAFTA Kids will also be launching their annual Young Presenter Competition, which aims to find exciting new on-screen talent aged between 10-18 years, encouraging young people's self-esteem and confidence.
Previous winners of the competition have gone on to host at BAFTA red-carpets and events throughout the year, so tune in to the assembly to find out how budding presenters can enter. More information is available on the BAFTA website.